It's Computer Science Education Week this week! What are you doing to celebrate?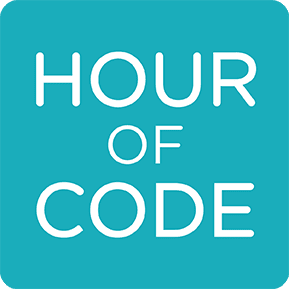 During the week, there are many activities to promote coding.  The Hour of Code is a one-hour introduction to computer science, designed to appeal to beginners and show that anyone can learn to code.
What is the Hour of Code?
The Hour of Code is a global movement reaching tens of millions of students in 180+ countries. Anyone, anywhere can organize an Hour of Code event. One-hour tutorials are available in over 40 languages. No experience needed. Ages 4 to 104. (source:  hourofcode.com)
Computer Science Education Week has some great project ideas for Hour of Code, including projects featuring Star Wars, Minecraft, and the cast of Frozen!
Made with Code debuts their new coding tutorial featuring Pixar's Inside Out!
What ever your kids are into, there's an activity that will appeal to them and get them interested in the world of coding.
The Hour of Code website features many resources, including certificates for participation, tips on how to set up events or break them down into manageable activities that will work for any setting, and more.  They also have a full resources section to help you plan and promote your event! Whether you are a teacher or parent, there are lots of ideas for any setting, any age, and any level of expertise – from beginners on up!
Did you try out some great activities this week?  Let us know how they went!